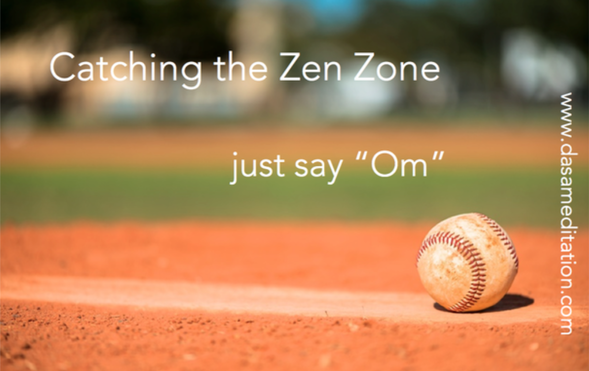 image © mtsaride/fotolia
"If you build it, he will come." ~ Field of Dreams 1989
Watching old movies on a rainy day is one of my favorite things to do. One recent Saturday, I watched a rerun of the classic 1989 flick "Field of Dreams." We all remember the famous line "If you build it, he will come." That's when Iowa corn farmer Ray Kinsella (Kevin Costner) starts hearing voices. The movie was not only about following your dreams - but also about realizing your potential. It reminded me about meditation, and how the practice directly links each of us to realize our own personal potential. From there, we naturally become our best in our business environment as well.
Steve Jobs, one of the most revered business icons of our time knew the value of meditation, and practiced daily to improve his focus and creativity. Now, the best HR strategists suggest offering meditation rooms and on-site classes to employees, with reports of impressive results. In one case, a meditation program developed by McKinsey for an Australian client saved the business more than $20 million. Now that's impressive.
Top U.S. companies that embrace the this practice include Apple, Google, Deutsche Bank, Proctor & Gamble, Nike, AOL, and HBO
just to name a few.
For employees to flourish in their work environment - they need the support to do so. The strategy of creating space or a "Zen Zone" in the work environment along with a daily 20-minute guided meditation session can offer amazing mind-body
health benefits
for employees, while directly impacting the bottom-line. In the end, those who meditate on a regular basis become happier, healthier, more focused, more rested, more creative, more compassionate and even more cooperative. But will they lose that competitive edge? The answer is no. Reports insist that the ability to cope with stress more easily actually allows for a leading edge. Additionally, medical science proves that
meditation improves the brain
. Some studies report documented physical changes in the brain in as little as eight weeks. So to wrap it up, meditation offers the best version of YOU. The lesson here is if you create the optimal environment for health and wellness, employees will flourish. Just like in the movie "Field of Dreams", in the end, everyone wins.
For more information on introducing DASA Meditation to your workplace go to:
www.DASAmediation.com