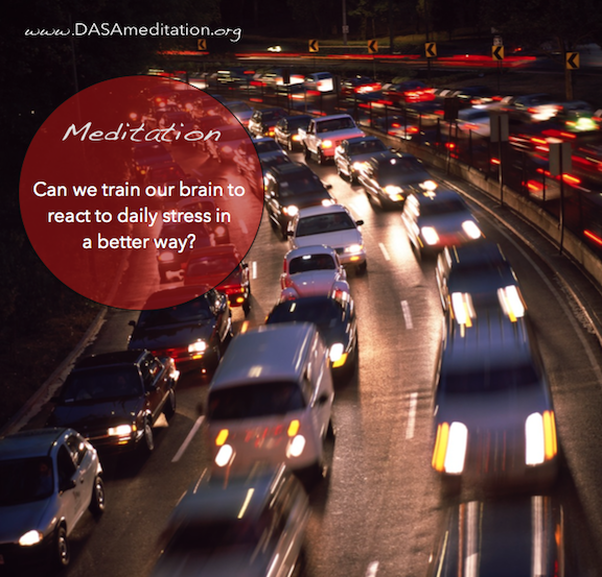 image © iStock.com/maogg
We've arrived. Now, a stressful lifestyle is the American norm.
But what is the actual cost to our health and happiness?

It is now medically proven that stress can accumulate in the body, and the long-term effects can create anxiety, depression, impaired memory, impaired concentration, digestive issues, heart disease, sleep difficulties, and even weight gain. Now more than ever, it is critical that we find new ways to cope with reducing stress in our life. The first three considerations of lowering stress is to eat healthy, exercise, and get adequate sleep - but additionally, meditation is a viable method of stress reduction according to the
Mayo Clinic.
The body's reaction to stress is quite complex. We strike off a series of nerve and hormonal signals that prompt our body into survival mode. This response although necessary, taxes our health. Most health care providers offer the same sound advice - simplify life and manage your levels of stress.

We must also consider that we each have our own unique set of stressors. In other words what causes immediate stress for one person, may not be the case for another. Genetics, traumatic life experiences, and childhood experiences may all play the role in what buttons get pushed, and how easily. The regular practice of meditation can help soften your reaction to stressors.
"Life is 10% what happens to you and 90% how you react to it." ~ Charles R. Swindoll

Meditation trains the brain to perceive unpleasant situations objectively
without reacting negatively to them (Epstein 1995).

Understanding how our body reacts to stress (Mayo Clinic)
When you encounter a perceived threat — a large dog barks at you during your morning walk, for instance — your hypothalamus, a tiny region at the base of your brain, sets off an alarm system in your body. Through a combination of nerve and hormonal signals, this system prompts your adrenal glands, located atop your kidneys, to release a surge of hormones, including adrenaline and cortisol.

Adrenaline increases your heart rate, elevates your blood pressure and boosts energy supplies. Cortisol, the primary stress hormone, increases sugars (glucose) in the bloodstream, enhances your brain's use of glucose and increases the availability of substances that repair tissues.

Cortisol also curbs functions that would be nonessential or detrimental in a fight-or-flight situation. It alters immune system responses and suppresses the digestive system, the reproductive system and growth processes. This complex natural alarm system also communicates with regions of your brain that control mood, motivation and fear (read more).

Keeping your balance with the basics
In addition to eating a healthy diet, plenty of sleep, exercise, and the regular practice of meditation,
here are a few more practical and
simple tips
to keep your stress levels in check.
Don't set yourself up with unrealistic expectations. Know your limitations.
Give yourself permission to relax - take down-time in nature to rejuvenate.
Keep your wish list simple. Find joy in the small things in life.
Create a schedule that factors in the time you need take care of yourself. Make it a routine.
Learn to trust yourself and your choices.
To sum it up, the payoff and long-term benefits of managing stress can lead to a healthier, happier, longer, and more productive life.
DASA Meditation - Celebrating 40 Years.