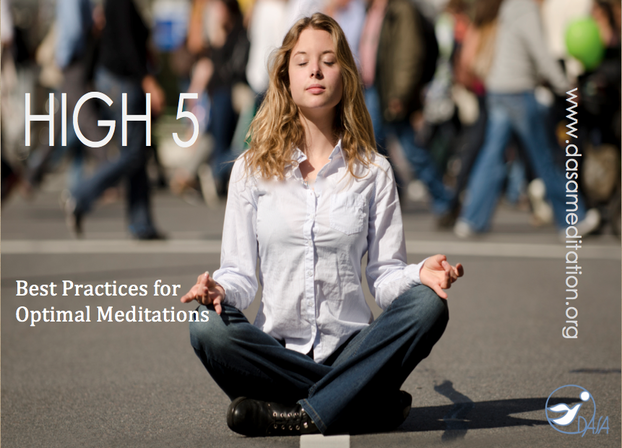 image © iStock.com/mangostock
​Model used for illustration purposes only.
Five Rules for Bliss-Filled Meditations
1. SCHEDULE YOUR MEDITATIONS TWICE A DAY
Most practiced meditators agree, that much like exercise, if you don't plan or create a ritual at the same time of day, it's just too easy to put a meditation off. A good suggestion is to preset reminders on your iPhone. Remember, you are in essence training your brain - just as you would train for a race. Regular practice offers profound benefits. ​
2. FIND THAT PERFECT PLACE TO MEDITATE
Lifestyle permitting, it's ideal to have a perfect "Zen-zone" space to meditate. Whether it's
in your office or home, most meditators have their favorite place to sit, it's that one place that feels perfect. But when you find your day has taken you in another direction - be flexible, and meditate wherever you are. Parked under a shady tree can be an ideal.
3. DISCOVER YOUR PERFECT SITTING POSITION
You see most images of meditators in a lotus position, but for those of us who are less flexible, sitting upright in a chair with both feet planted on the ground is also a perfectly acceptable practice. A third alternative is a semi-lotus position, where a sit cushion is used with supporting pillows under each knee for additional comfort.
4. GET COMFY
Although seasoned meditators can meditate in just about any circumstance, it's good advice to make it the most pleasant experience possible.
The metabolic rate drops during meditation, so keep throw cover or a shoulder-wrap handy.
If you choose to sit in a lotus position, sit on something soft like a carpet or wool pad. Consider using a traditional sit cushion, usually round or crescent shaped. It's use allows the pelvis to tilt forward naturally, allowing the spine to elongate, while cushioning the tailbone.
Support arms by resting them on your thighs, a pillow - or choose a chair that has nice arm support. Ideally palms should be in a relaxed open position facing up.
5. JUST GO WITH IT
Avoid interruptions when possible, eventually you will be able to achieve deep meditations even with distractions. Until then, if you are interrupted, simply accept that as part of the process and go back to your meditation.
Most importantly, cultivate p
atience for the process, and trust in the technique. After all, the practice of meditation has been used successfully throughout the world for over 5,000 years.
DASA Meditation
​Developing Awareness through Self-Actualization
​​Celebrating Over 40 Years
Personal instruction / Custom business programs
​
www.DASAmeditation.org