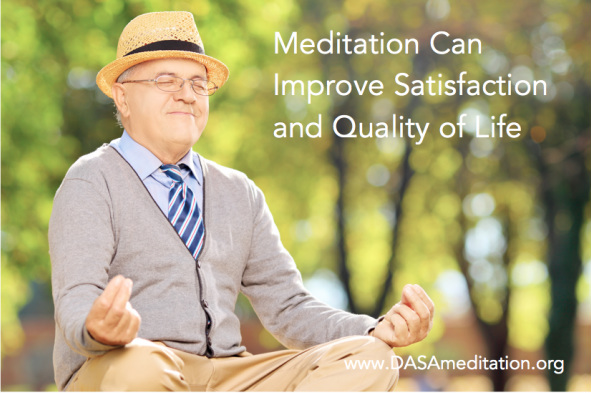 image © buso23/bigstock
​Model used for illustration purposes only.
50+ - It's Your Time to Shine.
If you're over 50, according to AARP you've arrived. You're officially in the beginning of your golden years. If you fit into this age group, you might view meditation as a somewhat abstract practice. You might even say, "I'm too old to try something new like that." You could be afraid, assuming it is difficult to learn, or you might worry that you could never contort your body into that pretzel-like lotus position. ​
Fear not, it's simple, effortless, and effective. It can be done sitting upright in a comfortable chair - and daily practice can offer unexpected mind-body benefits. Yes, meditation offers
heart health
, improved
memory and clarity of mind
, and even offers profound rest. But beyond that, meditation offers something more. It can improve our spirit. It can offer a calmness and peace within that is indescribable. It can even offer a sense of contentment. You might find yourself far less stressed, smiling more, laughing more, and yes…enjoying your golden years more. You could experience more fulfilling relationships, and your
life could become more satisfying
and richer beyond material wealth. So be in-the-moment - enjoy all that life has to offer. Give meditation a try. After all, it's your time to shine.
For more information go to:
www.DASAmeditation.org
- Celebrating 40 Years