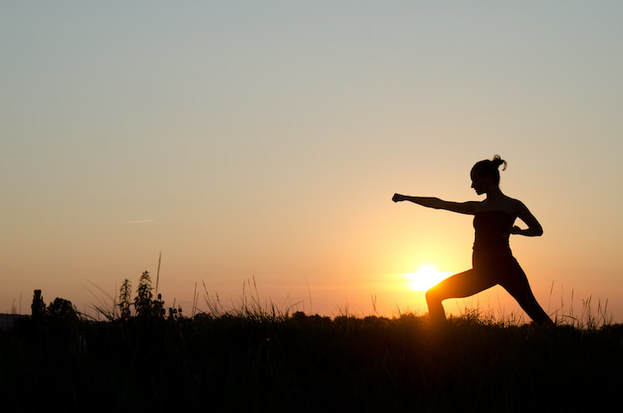 ​Make meditation a priority; cultivate the seven transformative life skills.
​Then, "Live life as if it's skewed in your favor." ~Rumi
Written in honor of the treasured Star Wars movie series.

​Awaken the Force Within
​
The actor Mark Hamill portrayed the beloved character Luke Skywalker the Jedi apprentice, in the hit movie Star Wars: The Force Awakens. As the story evolves, Luke grew to become a guardian of peace and justice. He dedicated himself to personal growth, and the way of the Jedi. Once he developed these noble values, only then did he find the ability to tap into "the Force."

Who wouldn't love to wake up each day feeling that you are on top of your game like Luke? Backed by an abundance of medical studies, many experts concur that meditation delivers new levels of health, wellness, mood, and mental clarity. Consider this, let's say you invest 40 minutes (20 min. twice a day), and for that small investment of time, you receive a substantial return in health, clarity, and creativity. Most meditators agree wholeheartedly that after meditation they have greater focus and energy; they accomplish more in their day; they find their day is suddenly more enjoyable.
​
The game changer: The eight week challenge

What if you made a commitment to practice a deep meditation technique for just two months; and at the end of the two months you felt peaceful—even a little happier? What if you found it easier to keep your cool, and you found you were objective in times of conflict? And what if this gentle practice expanded your creativity by leaps and bounds, you felt more rested, and you experienced increased energy? Would you continue to invest the time if you knew that mediation would improve your heart health, memory and learning? That's an impressive list by any standards—and definitely a game changer.
Seven Life Skills Worthy of a Jedi
​
1.) Boundless creativity. Meditators often agree that creative vibes flow in a big way during meditation. Creativity allows us to easily find solutions to solve problems, and to discover new approaches to both our work and personal life. Most of us feel fortunate to happen upon one great idea every so often. But what if your creativity was greatly improved? How would your experience be different if you found many ideas came to you with ease?
​As one example, The Beatles rose to new creative heights during their practice and study of meditation in India. The product of this creative expansion was the White Album boasting 30 songs (doubling the usual number) on one single album. This album quite possibly represents the peak of their creativity. The Beatles reached number one on the charts in both the United Kingdom and the United States. Initially there were mixed reviews, but since those early reviews, the White Album has been viewed as one of the greatest albums of all time.
2.) Emotional intelligence. What if suddenly your emotions were in balance, and you perceived difficult situations with objectivity instead of taking a defensive posture? How would that change your day, your life? Meditation can improve your emotional intelligence, and bring improvements in job satisfaction and self-confidence, resulting in improved relationships and communications with supervisors, co-workers and family.
3.) Increased flexibility. As emotional intelligence improves, self-awareness flourishes, and the "big picture" becomes apparent. Meditators easily see the other point of view, and how their choices affect the whole. Because of this, meditators tend to be more gracious and flexible—they embrace change. This improved flexibility can result in smoother and faster adaptation to new situations, both at work and at home.
4.) Heightened mental clarity. Mental focus is one area that many of us stumble. If we could improve our focus, we would be more productive, organize ourselves better, perform better at work, and be present and in the moment with our families. This improvement would also result in intelligent decisions, better memory, greater ability to assimilate information and to apply new facts and concepts.
​The hippocampus is the area of the brain that governs learning and memory. Neuroscience has documented physical improvement in the hippocampus with regular practice of meditation, in as little as eight weeks. In other words this area of the brain actually grows.

5.) Renewed energy. Studies report that meditation delivers deep levels of rest. There are many styles of meditation, some offer deep levels of rest by dramatically lowering the metabolic rate. These levels dip even lower than levels reached during the sleep state, indicating that meditation offers profound rest. Studies also indicate that meditation can improve the quality of our sleep. We understand that body needs quality sleep to rejuvenate. Deeper resting states attained during meditation, combined with deeper sleep, translates to improved energy.

6.) Expanded awareness. We've learned well from the Jedi that self-cultivation is crucial—so bring it on! The daily practice of meditation can help an individual rise to new levels of awareness. Meditators are for the most part, calmer and happier, and they can often be more aware. They are more accepting of the differences in others. Studies report that meditation cultivates compassion—meditator are actually nicer! Continued practice results in a positive attitude and assertive spirit.
​
7.) Tap into the Force Within. Have you ever tried to work through an important life decision in a crowd? It usually doesn't work very well, right? Conversely, if you've ever visited a redwood forest alone, early in the morning, while the mist is still nestled in the trees, when the forest is so silent, you can hear your breath as you walk—that's the space that you can find real answers. Realistically, many of us don't have access to a redwood grove, but mediation practice can bring us to that same silent peaceful space of deep and true connection within.

​Meditation is a gentle self-cultivating practice, a valuable tool that can deliver improved health, happiness, emotional intelligence, creativity, and inner peace. There is absolutely something profound to be gained. After all, mediation has been practiced around the world for over 5,000 years.
---
"The Force will be with you. Always."
~ Jedi Master, Obi-Wan Kenobi ​
Star Wars Episode IV - A New Hope

---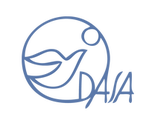 Developing Awareness through Self-Actualization
​​Celebrating Over 40 Years!
Personal instruction / Custom business programs
​
www.DASAmeditation.org