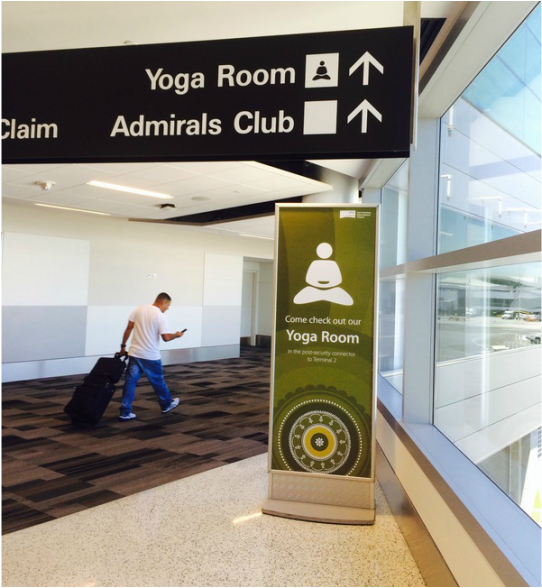 image©l.alexander
Airports offer weary travelers the opportunity to find balance for the mind, body, spirit.
​The 5,000 year old practice of quieting the mind, and balancing the body through meditation and yoga have finally morphed to mainstream travel - giving the hectic pace of air travel a new twist. Airports are beginning to offer a comfortable, quiet place to pause and breathe, the opportunity to decompress, reduce your stress, and rejuvenate between flights through silent meditation and yoga. After a quick 20 minute stop, you'll feel refreshed and ready to embark on the remainder of your journey.
​For more information on DASA Meditation go to:
www.dasameditation.org
- Celebrating 41 Years.