​Celebrating 43 Years
---

​THE ART OF QUIETING THE MIND
GREATER CONSCIOUSNESS AND INCREASED AWARENESS THROUGH STRESS RELEASE
Consciousness is an abstract term. Growth of consciousness or awareness is the natural result of the release of accumulated stress from the nervous system. Only the purposeful use of a deep relaxation technique will dissolve the deeper stress accumulated from everyday life. Dissolving this strain releases the greatest energy, creativity and intelligence of the individual.
Individuals can learn the DASA Meditation technique for just $295.
​Learning the technique involves two one-on-one meetings with a certified DASA instructor.
Learn more.
Full-time student, senior (65), and veteran discounts are offered to individuals who qualify.
Learn more.
---
GREATER CONSCIOUSNESS HAS NUMEROUS PRACTICAL BENEFITS FOR EACH INDIVIDUAL
What are the benefits of practicing daily meditation?
Improved clarity of mind - Resulting in intelligent decisions, better memory, greater ability to assimilate and apply new facts and concepts.
Increased flexibility - Resulting in smoother and faster adaptation to new situations.
Increased personal harmony - Resulting in more job satisfaction, more self satisfaction, better relations and communications with supervisors, coworkers and family.
Increased confidence - Resulting in greater respect for coworkers and business contacts, greater stability, more willingness to take on additional responsibilities.
Improved physical and psychological health - Bringing emotional equilibrium, better physical coordination, more energy, greater enjoyment of life, less dependence on tobacco, alcohol, and various drugs, less susceptibility to illness related to chronic nervous tension.
Personal growth - Continued practice will result in a more positive attitude and assertive spirit, decreased boredom with increased ability to perform at a higher level at work. ​​
---
"A team of researchers from the Norwegian University of Science and Technology, the University of Oslo, and the University of Sydney found that "nondirective" meditation, in which someone achieves a relaxed focus of attention by repeating a mantra or sound and lets his or her mind wander, is the most effective kind of meditation." --Business Insider 2014
---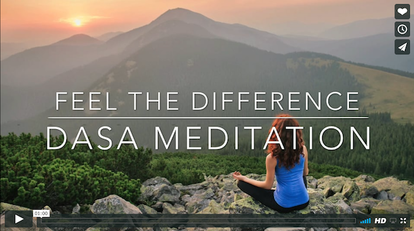 Five Star Rating
---

​"Practicing DASA Meditation has built a foundation of peace, vision, and depth that is always with me like a best friend." – John B.
​

"I can't imagine life without meditation. It gives me fresh energy and peace in a stressful life.
It clears my mind, ​while enhancing my creativity." — Waka S.
​


"My DASA practice has brought me profound inner peace with a newfound optimism. It's simple to learn and effective." — Ray P.
​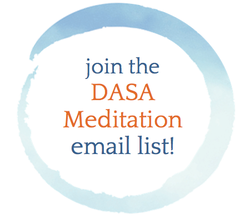 ---
---